[SALES PAGE UNDER CONSTRUCTION - WE'RE JUST GETTING STARTED, FOLKS!]
Software Creator/Music Producer Gets Attention with New Software that Creates Beautiful Artificial Intelligence Based Imagery
Create Any Type of Image in Any Style by Typing in a Description and Clicking a Button!
Dazzle your friends - your family - your blog readers - your social media audience -
Create artwork you can sell with physical merchandise!
Hi there, it's Hugh here from Web Dimensions and I'm back with another amazing software that's getting rave reviews from everyone who sees it.
It's called ImageWORKz and it's absolutely amazing how this has come together and I really think you are going to want to get in on this.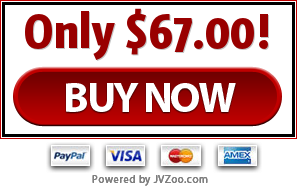 Especially since I'm holding an extra amazing launch pricing special just for this launch. Let me tell you about the software -
I know you've seen everyone posting a lot and talking about images they are creating with Artificial Intelligence - I got captivated with it right away using some public websites, my timeline is full of images I've created myself - and I'm getting tons of attention by doing it.
(I think a few of my REAL artist friends are getting mad at me LOL 🙂 )
Anyway, I've been learning more and more about artificial intelligence -- and its programming hooks -- since it's become more mainstream -
so I decided to see what I could do to put together some code that leverages AI for imagery. And boy, did I hit on something that works like gangbusters!
You've probably seen several other softwares out there which let you create images with artificial intelligence - there are a number of websites and even software tools launched in the internet market which do this.
But I really think mine is better than a lot of what's out there, and I'm going to explain why it's better than the others --
and why you should at least consider getting a 'barebones' copy of my tool even if you don't go all in getting the top of the line version.
The only difference is the credits, and I'm going to honest with you and break it down about how these systems operate so you too can leverage them to the fullest.
I spent considerable time looking into having my own AI server, my own "AI Brain", so to speak --
and I found out -- it was going to be both expensive to run, and high maintenance.
So I decided I'd rather piggy back on the largest, best AI systems out there for fractions of a penny rather than re-invent the wheel.
In other words I said let's let Elon Musk do the heavy lifting and we'll reap the benefits for fractions of a penny.
(the APIs cost us just fractions of a penny)
So instead of laying out a huge investment of time and money to build out an entire new back-end AI system, I decided to leverage existing systems via their APIs.
I am still looking into creating my own back end - probably will have in future versions of ImageWORKz.
but currently, ImageWORKz version 1.0 leverages some amazing neural networks that already exist -- and I can tell you, they and ImageWORKz are getting better and better by the day.
I've integrated ImageWORKz with a user interface for creating, editing, enhancing, saving, and storing images --
actually I started building ImageWORKz a couple of years ago, mainly as a cloud-based Meme editor to replace ICC Express, my other popular Air-based software.
But honestly I was like, who needs another Meme Editor? Lol...
but when I started learning about AI imagery I realized all my previous work on ImageWORKz had just been in preparation for this day when I could integrate it with these amazing AI systems.
I am genuinely proud to say that this software is just stunning in everything it can do -- and I'm not the only one saying so.
just check out the demo video:
ImageWORKz is so versatile, I've just built it from the ground up to do everything I wanted to do online with images.
And if you want to take the time to learn a little bit about our back end integrations, you can just start using your own AI accounts and not have to worry about credits ever again - even though you're still having the advantage of using our great tool. I'll teach you how to do that -- and more.
But you don't have to know any of that to make great artwork with ImageWORKz. It just depends on which plan you get:
1. The Ambassador plan or
2. the Yearly SaaS plan
if you're the kind of content creator who needs to be all up into their creating, and not learning the setup and configuration of APIs and so forth --
then I have an all-inclusive deal for you in either the SaaS yearly deal or the Ambassador top-of-the-line deal for those who know a good thing when they see it and are ready to be all in.
Both of those come with file storage and virtually tons and tons of 'credits'.
3. the "Barebones" Version
On the other hand, a barebones copy of my software is all you'll need for some people, because you can easily integrate it with your own API accounts and never have to pay me a penny for credits or images. You will need to do a small bit of setup and configuration and to make that happen but for a lot of people it's just the ticket and I'll provide training on how to do it.
For the price, the BareBones version is like picking up a GREAT tool that does just what you want it to do - you get your own accounts and plug 'em in on your own time.
You see, I'm not just trying to leverage these systems to get money out of you - I'm happy to show you how you can get a handle on these systems yourself - if you want to. Armed with that knowledge, you can just get the barebones and do everything the top of the line user does with no limitations whatsoever.
4. The Starter Package
And if you're somewhere in between barebones and all in - that's fine too 🙂 because I've got an all-inclusive starter package for you --
The starter package comes with everything you need to get started and get your feet wet without worrying about any configuration, credits or setup -- just hit the ground running creating, saving, posting and storing beautiful AI imagery right out of the gate, enough to create, save, download and store 4,000 stunning AI images.
Many users will never get close to creating that many images in a year - to do so, you'd have to create more than ten images every single day of the year!
But if you get the starter package and reach your 4,000 images and want more, it will be so easy for you to get more from me at one penny per credit (approx 4,000 images for $10) or you can just learn how to create your own API accounts and plug in your API keys and never pay me another penny.
The Barebones and the Starter plan both come with software version 1.0 updates for the life of the software.
With the Yearly SaaS plan, you'll receive storage and credits for five thousand credits which is approximately twenty thousand images.
That's enough credits to create approximately 50 images per day, 365 days a year.
All accounts come with the same option to top up credits at approximately 4,000 images for $10 (even barebones)
If you're the kind of content creator, marketer or entrepreneur who recognizes and valuable asset and wants to pay once and for all and be done with it, our Ambassador Top-of-the-Line plan is for you.
with the Ambassador plan, you'll receive 125,000 credits in our system which equates to half a million images served to you (approximately 500,000).
That's enough credits to create 250 images per day or more for five years - virtually unlimited credits.
For the Ambassador, we'll also provide hosting and storage of your images for the lifetime of the software (Yearly SaaS receives the same for as long as the user is subscribed).
The Yearly SaaS plan and the Ambassador plan will both come with both version 1.0 updates but ALSO lifetime upgrades (version 2.0, 3.0, etc...)